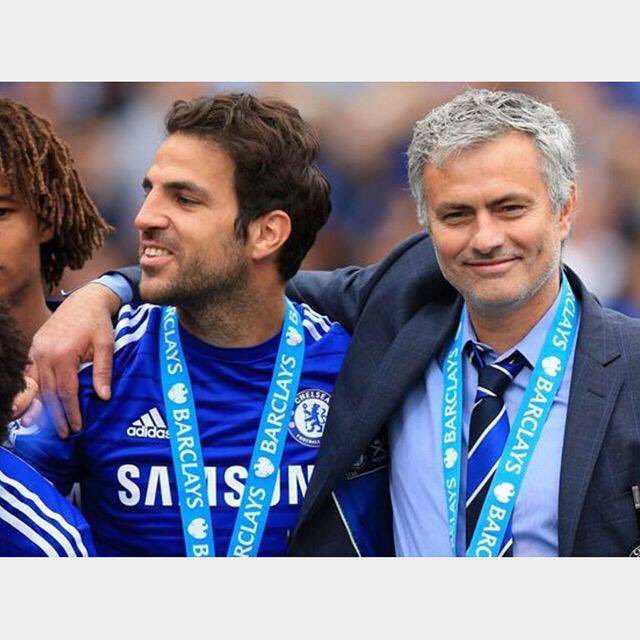 Chelsea players, John Terry and Cesc Fabregas have paid tributes to ex coach, Jose Mourinho who was axed yesterday. The tributes were led by Fabregas who took to his twitter page yesterday to thank the coach for all he has done for him.
"Thank you for all you have done for me. I owe you a lot and we will all miss you.
Good luck in the future and i know you will be back soon."
Terry posted a picture of the pair on Instagram with the caption: "Thank You doesn't seem enough
"Sad sad day. Gonna miss you Boss.
"The Very Best I have EVER worked with, unbelievable memories together."
"#boss #friend #specialone #bestever @chelseafc."
Azpilicueta added: "Today is a sad day. I would publicly like to thank Jose Mourinho for his contribution to this club and for everything he has taught me over the years.
"I want to wish him all the best for the future. With him we have achieved very important titles and memories for the fans that will remain in the history of Chelsea forever.
"He will always be remembered. Thank you mister.