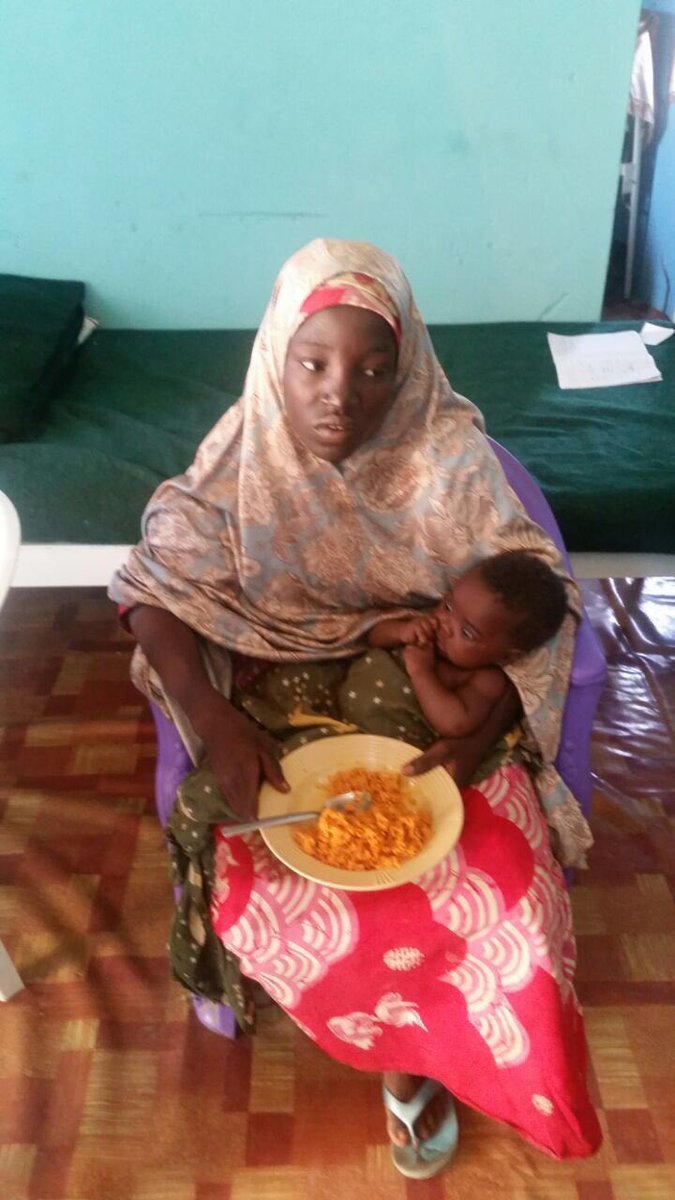 Amina Nkeki,
the first Chibok girl found by a vigilante group on Tuesday in the Sambisa Forest, close to the border with Cameroon has given a shocking update on other captives held by the terrorist group, Boko Haram.
Luck smiled on the teenager (who is now a mother of one) when she went in search for firewood in the forest and was reportedly identified by a civilian fighter who recognized her. She however said
"all the Chibok girls are still there in the Sambisa except six of them that have already died."
Sad development!